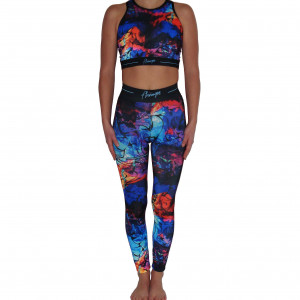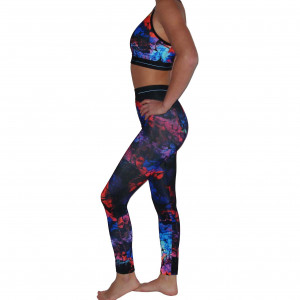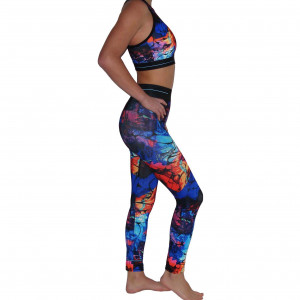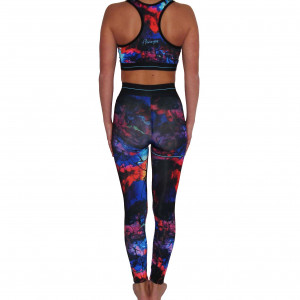 Visionary Future Sport Leggings - 'Infinity'
18,990.00 HUF
http://littleflamingos.com/visionary-future-sport-leggings-infinity_282918

Különleges és csinos fitnesz öltözet sportoláshoz.
A szárazföldi edzések tökéletes kiegészítői a Little flamingos sportos fitnesz felső és alsó rész, melyek külün-külön és együtt is megvásárolhatók XS - 3XL méretekben.
Az 'Infinity' hosszú fitnesz nadrág mindig jó választás; hidegben és melegben is megfelelő társa az edzéseinknek, kompressziós, kényelmes, légáteresztő és kellemes tapintású öko-anyaga tökéletes komfortérzetet biztosít, hiszen folyamatosan követi a test formáját, így mint egy második bőr viselkedik és támogat a sporttevékenység alatt.
A képen szereplő modell S-es méretű felső és alsórészt visel.
Segítség a pontos méret meghatározásához. (kattintson a szövegre!) Ha további segítségre szorul, vagy nem biztos a méretével kapcsolatban, vásárlás előtt (vagy akkár utána is) keressen minket bizalommal, szívesen segítünk: info@littleflamingos.com !
Anyagösszetétel:
83% újrahasznosított poliészter,
17% újrahasznosított elasztán.
A Little flamingos sportruhák kiváló minőségű, kellemes tapintású alapanyaga 100%-ban műanyag háztartási hulladék újrafelhasználásával készül.
A termék kezelésével és használatával kapcsolatos információk az alábbi linkre kattintva találhatók.
---

Special and pretty fitness clothes for sports.
The perfect complement to land workouts is the sporty Little flamingos fitness top and leggings, which can be purchased separately and together in XS - 3XL sizes.
The 'Infinity' long fitness leggings are always a good choice. A suitable companion for our workouts in both heat and warmth, its eco-material is compression, comfortable, breathable and pleasant to the touch, it provides perfect comfort, as it constantly follows the shape of the body, so it acts as a second skin and supports during sports activities.
The model in the picture wears an S-size top and short.

We help You how to measure you self. If You need further help, or in case You are unsure with Your size, please feel free to write us. We are here to help You: info@litteflamingos.com !
Fabric composition:
83% recycled polyester,
17% recycled elastane.
The Little flamingos sportswears premium quality fabrics are made from 100% recycled plastic waste. The products have pleasent touch and provide comfortable wear.
For more information on handling and using this product, please click on the link.
---
http://littleflamingos.com/visionary-future-sport-leggings-infinity_282918
---