Vásárlói tájékoztató & kezelési útmutató

Kedves vásárlónk!
Köszönjük, hogy a Little Flamingos termékét választotta!
Az alábbi leírásban szeretnénk útmutatást adni a megvásárolt termék megfelelő használatához és kezeléséhez.
A termék megnevezése: fürdőruha/bikini.
Valamennyi termékünk 100% öko alapanyagból készül, melyekből a színes anyagok anyagösszetétele 83% poliészter és 17% elasztán, valamint a fekete anyagok anyagösszetétele 80% nylon és 20% elasztán.
A termékek kizárólag vizes sportolásra és strandolásra alkalmasak, elsősorban uszodai körülmények között történő úszáshoz. Fel kívánjuk hívni figyelmét, hogy bármilyen durva vagy érdes felülettel való érintkezés/surlódás a termék sérüléshez és roncsolódásához vezet.
A terméket használat után minden alkalommal kézmeleg vízben kell kiöblíteni és szellős helyen száradni hagyni.
A terméket tilos mosógépben mosni, centrifugálni, szárítógépben szárítani, vasalni. Fel kívánjuk hívni figyelmét, hogy ezen használati előírások be nem tartása esetén a termék anyaga roncsolódhat, azon égési nyomok keletkezhetnek, azaz a termék idő előtt tönkre mehet.
Tájékoztatjuk vásárlóinkat, hogy a megvásárolt termék nem rendeltetésszerű használata és kezelése eredményeképpen bekövetkező bármilyen kopás, sérülés vagy szakadás esetén a terméket nem áll módunkban cserélni.
Kérjük, hogy amennyiben a termék a rendeltetésszerű használat ellenére mégis meghibásodna, úgy azt otthon ne próbálja megjavítani, hanem jelezze felénk a hiba felfedezését követően. Fel kívánjuk hívni figyelmét, hogy abban az esetben, ha a szakszerűtlen/házilagos javítás következményeként a hiba súlyosbodott, vagy annak oka, keletkezése, mértéke emiatt már nem megítélhető, úgy kellékszavatossági/termékszavatossági igényét nem áll módunkban elfogadni.
Megértését köszönjük, reméljük, örömét leli majd a tőlünk vásárolt termékek használatában!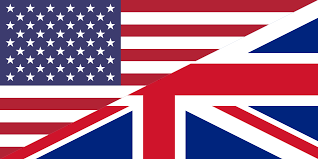 Customer Information & Operation Guide
Dear Customer!
Thank you for choosing a Little Flamingos swimwear!
The following description is intended to guide you through the proper use and handling of your purchased product.
Product name: Swimsuit / Bikini.
All of our products are made from 100% eco-based materials:
the coloured materials consist of 83% polyester and 17% elastane,
the black materials 80% nylon and 20% elastane.
The products are made definitely for water sports and for beach, especially for swimming in swimming pool conditions. Please note that any rough / rough contact / friction on the surface will result in product damage and destruction.
After each use, the product should be rinsed with 24-25 oC warm water and allowed to dry in a airy place.
Do not wash in the, spin, dry in the washing machine, and do not or iron it. Please note that failure to comply with these operating instructions may result in product destruction or burns, which may result in premature failure.
Please note that we will not be able to replace the Product in the event of any wear, damage or breakage as a result of improper use or handling of the Product purchased.
Please do not attempt to repair the product at home if it fails despite normal use, but should notify us after discovering the defect. Please note that we will not be able to accept your Warranty / Product Warranty in the event that the error is aggravated as a result of improper / home repair or the cause, occurrence or extent of the defect can no longer be assessed.
Thank you for your understanding and we hope you'll enjoy using our products!