SynchroSeasonTeam Package (10 fő/20 dressz)
245,900.00 HUF
http://littleflamingos.com/synchroseasonteam-package-10-fo-20-dressz_101993

Egyedi kedvezményt biztosítunk nagyobb tételes megrendelés esetén, így csapatodat kedvező áron öltöztetheted a saját elképzeléseid alapján készült mintával rendelkező Little flamingos dresszekbe. Az úszódresszek 100% újrahasznosított alapanyagból készülnek, ezáltal nem csak a koreográfia és egyendressz terén, de a környezetvédelem szempontjából is szinkronban lesz a csapat.
Csapatos rendelés és árajánlat már 4 db-os rendelés esetén.
Ne aggódjon a méretek miatt, segítünk csapata felmérésében, legyen szó gyerek vagy felnőtt méretekről, mindenkire tökéletes illeszkedést biztosítunk. Keressen minket a mintaméretsor érdekében!
Egyedi ajánlatkérés a flamingos@littleflamingos.com e-mail címen, vagy az "Ajánlat kérése" gomb felhasználásával.
Rendeld meg csapatodnak különleges ajánlatunk keretén belül a következő szezon edzéseihez és a kötelezős versenyekhez az úszódresszeiteket most kedvező áron. Minimális rendelés 10 fő részére 10 db mintás + 10 db fekete úszódressz; ez fejenként 24 590.- jelent (4 390.- megtakarítás/fő).
---
További információ: info@littleflamingos.com
Előrendelésed add le itt: flamingos@littleflamingos.com
---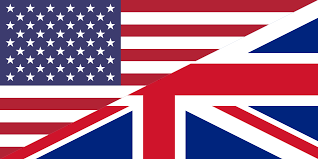 We give you a unique discount in case you order more items, so you can get your team dressed in Little Flamingos swimsuits with your own design for a special price. The swimsuits are made from 100% recycled material, which will keep the team in sync not only in choreography and uniform swimsuits, but also in environmentally conscious thinking.

Team Order and special price offer from 4 pieces.
Don't worry about the size, we'll help you measure your team, whether it's child or adult, and make sure everyone fits perfectly. Contact us for size samples!
Individual request for price offer at flamingos@littleflamingos.com or by using the "Ask for offer" button.
Order your swimsuits now for a great price with our team's special offer for the next season and for the "elements". Minimum order for 10 people 10 pieces unique + 10 pieces black swimsuit; this means 75,05 € /person (13,47 € saving/person).
---
Information: info@littleflamingos.com
Preoder here: flamingos@littleflamingos.com
---
http://littleflamingos.com/synchroseasonteam-package-10-fo-20-dressz_101993
---